Children from seven primary schools in Sidmouth and the local area will be writing their own stories of environmental awareness based on the footprint.
This competition runs from the launch at Sidmouth Science Festival in October 2020 through the rest of the autumn term, with judging to take place in February 2021, within schools.
Shortlisted entries will be judged by writers Tracey and Simon West, of the Word Forest Organisation, a small environmental charity based in Lyme Regis, dedicated to planting trees and making our planet well again. Plant a tree with them www.wordforest.org
Children have helped with the story – Theo Woodcock, who's 10, and a budding palaeontologist wrote a page, Theo's Fossil-Tastic Facts, that explains more about rauisuchians, Pangea, the Jurassic Coast and how the footprint came to be a fossil. And Bertie Dolphin, who's nine, with the help of his mum Dr Emma Pilgrim, an ecologist, has come up with Bertie's Big Footprint Beaters, creative ideas to help look after our natural world.
You can read Theo and Bertie's contributions here…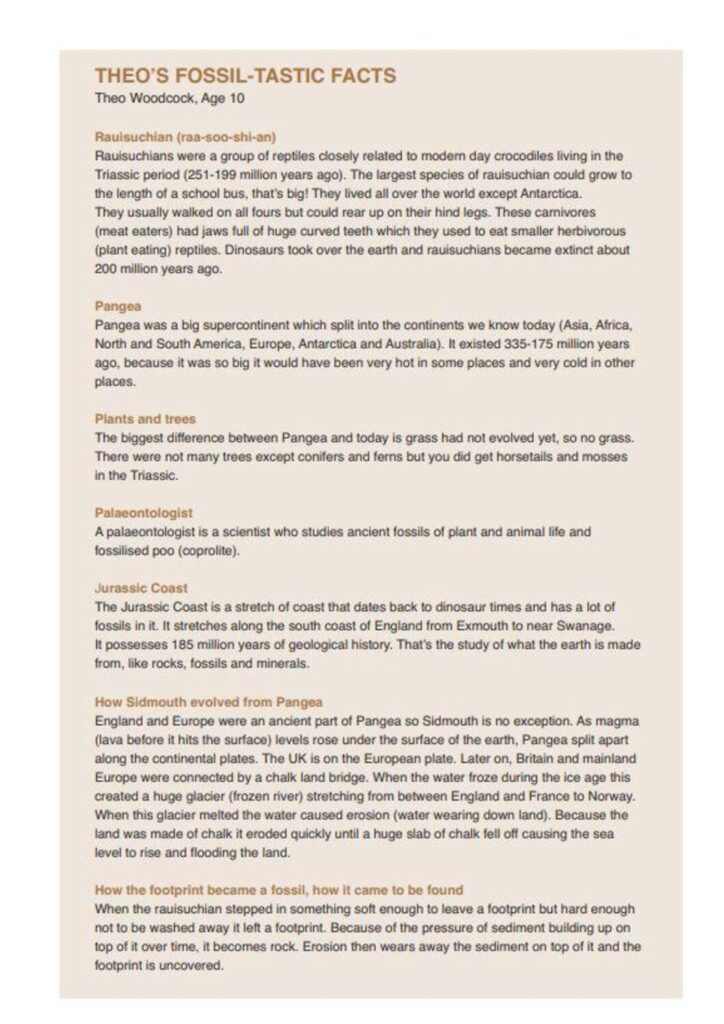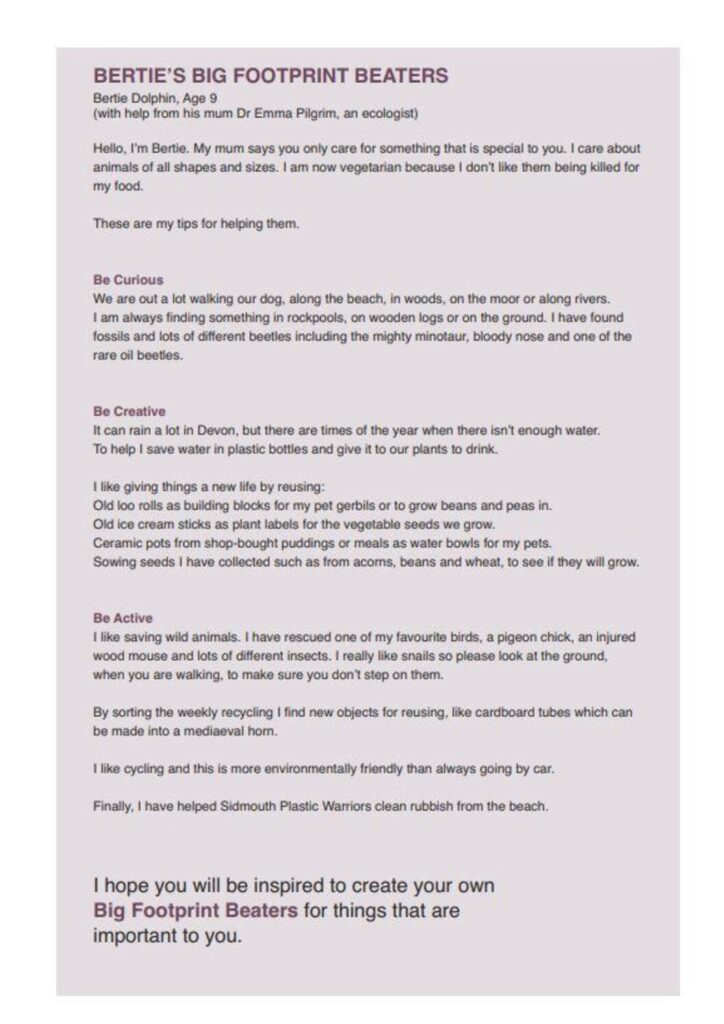 Twenty-first century technology is also helping to raise awareness of the footprint.
The original 240-million-year-old fossil has been 3D scanned at FabLab Devon, based at Exeter Library, and printed replicas created for use in schools and displays.
Digital making tutor Marcus Brown, who completed the scanning and printing process, said: "It's by far the most exciting thing that has come into the FabLab. We do get lots of interesting things, but this is pretty mind blowing being so old. It's great to be able to combine technology with history."
Here are some video links to the footprint being scanned and printed…
Smaller replica footprints are being printed by the FabLab and will be given as prizes for winners of the children's writing competition, to be awarded during British Science Week, March 2021.
For more information about the FabLab email: [email protected]